Advanced Technology Options
Ensuring Efficient And Comfortable Care For All Our Patients
At Miller Dental Practice, we are committed to providing our Torrance family with exceptional dental care that saves you time and prioritizes your utmost comfort. This includes investing in advanced technology and modern technology that helps us accurately identify any dental concerns so we can provide you with well-informed personalized treatment plans. Your smile and oral health are our top priority.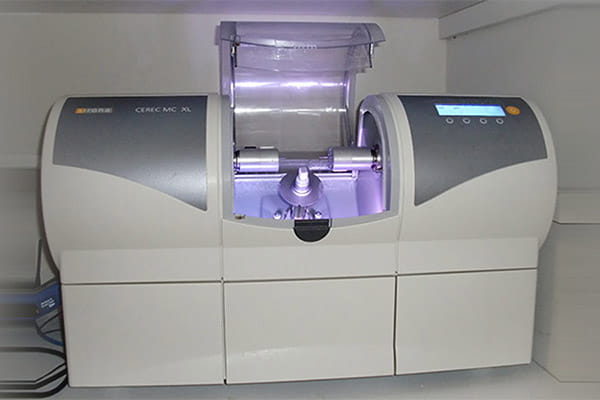 CEREC Milling Machine
We are committed to offering you convenient and efficient dentistry while maintaining our exceptional care. That is why we now use the CEREC milling machine, an advanced dental tool that allows for the creation of dental restorations, such as crowns, in a single visit, eliminating the need for multiple appointments and temporary restorations. It uses computer-aided design and manufacturing (CAD/CAM) to produce precise and customized restorations from ceramic blocks, giving you an aesthetically pleasing, healthy smile.
Dental Imaging
To help us identify hidden problems, monitor oral health progress, and provide you with targeted dental care, we use dental imaging. This helps Dr. Miller and his team, diagnose dental issues and plan your personalized treatments accurately, ensuring optimal treatment.
Digital X-rays
Digital X-rays are advanced imaging tools that use minimal radiation to help us capture detailed images of your teeth, roots, and surrounding structures. They offer reduced exposure, faster results, provide enhanced diagnostic capabilities, aid in identifying dental problems early, and facilitate efficient treatment planning so we can provide you with exceptional dental care.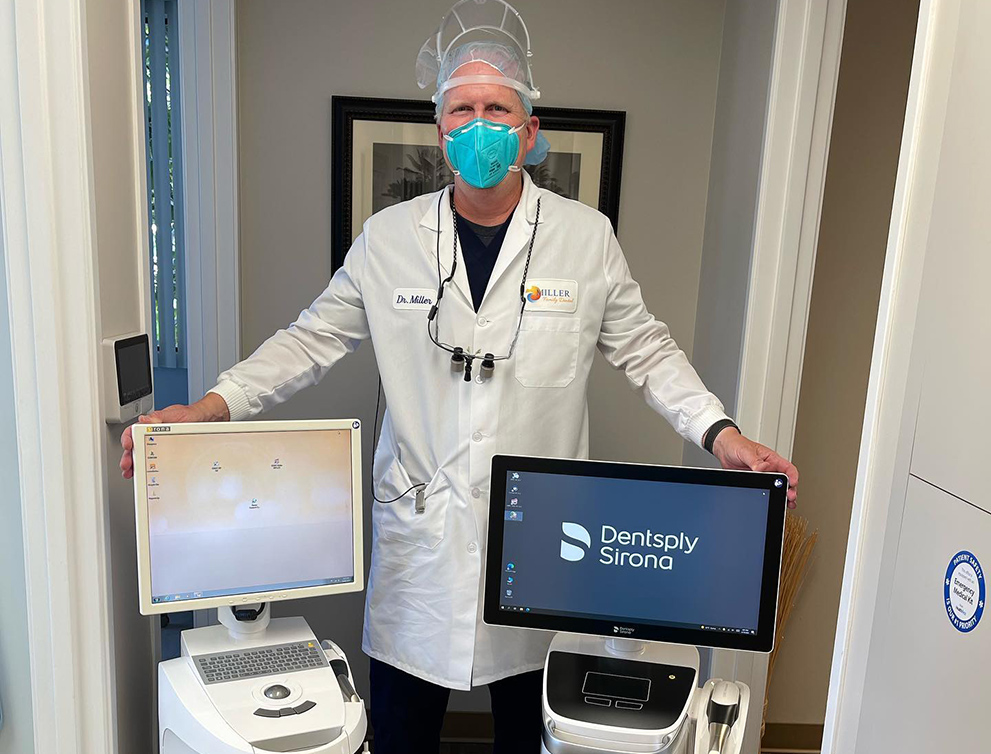 Intraoral Cameras
At Miller Family Dental, our goal is to provide you with exceptional dentistry, that involves using advanced tools such as intraoral cameras. They are small, handheld devices used to capture high-definition images, providing a close-up view of your teeth, gums, and other oral structures. With intraoral cameras, we can accurately diagnose and offer you well-informed personalized treatment plans.
Cone Beam 3D Imaging
This is a specialized technology that we use to produce three-dimensional images of your oral and maxillofacial region. It offers detailed insights into bone structure, teeth alignment, and complex dental issues which are useful for planning your dental implant placements, orthodontic treatments, and oral surgeries with exceptional accuracy.
Airway Technology
If you suffer from sleep apnea and other breathing-related concerns, worry not. We will use airway technology that focuses on assessing and optimizing the upper airway for improved breathing and overall health. This helps you achieve better sleep quality, reduce snoring, and improve your overall well-being.